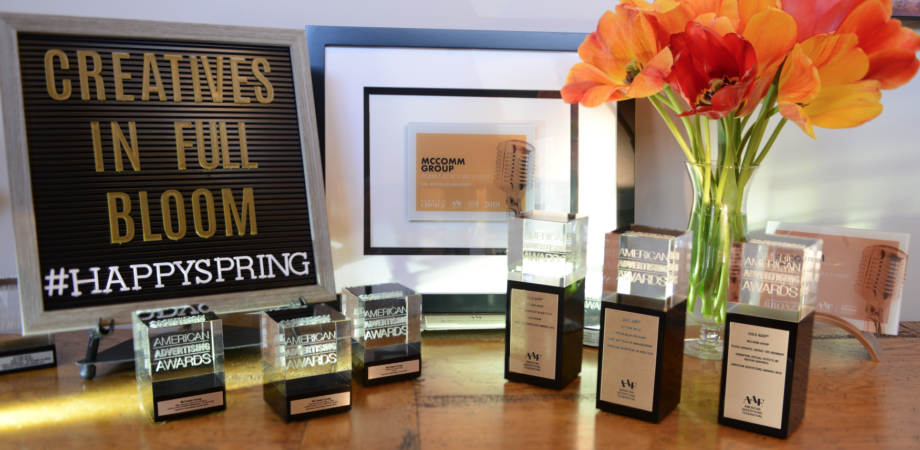 Decatur, AL – The American Advertising Federation of North Alabama presented its 2018 – 2019 American Advertising Awards (ADDYs) for advertising creative excellence in February. The American Advertising Awards is one of the industry's largest creative competitions, attracting nearly 40,000 professional and student entries each year through local club competitions.
The McComm Group's work for its clients received recognition in a wide range of categories.
The agency earned an ADDY Gold for a special event invitation crafted for Aviagen's Pebble Beach Big (Little) Event. The creative piece also garnered the People's Choice Award – a vote by peers for their favorite entry.
The animated flamingo in the "Depart the Ordinary" concept created by the McComm Group to promote the arrival of Silver Airways to client Huntsville International Airport was recognized with two ADDYs in the categories of animation and :30 television commercial.
The agency helped introduce the innovative ReelRover wire management device for Cerrowire through a memorable sales presentation video called, "Tame the Beast," and it was awarded a Silver ADDY.
The highest honor of a Gold ADDY also was awarded for the 15th Anniversary Block Party logo designed for Toyota Bodine. The logo was the cornerstone for a campaign the agency created to promote a free anniversary concert held in Jackson, TN.
The event graphics and promotional materials the agency developed for the groundbreaking of the Mazda Toyota Manufacturing U.S. plant earned a Silver Addy while the design of multi-dimensional displays in the visitor lobby at the Toyota Motor Manufacturing Alabama plant garnered a Bronze Addy.
McComm Group President Joel McWhorter commented:  "Our entire team played a role in this award-winning work. We appreciate their dedication to excellence every day. We also are extremely thankful for our clients who let us partner with them to build their businesses."