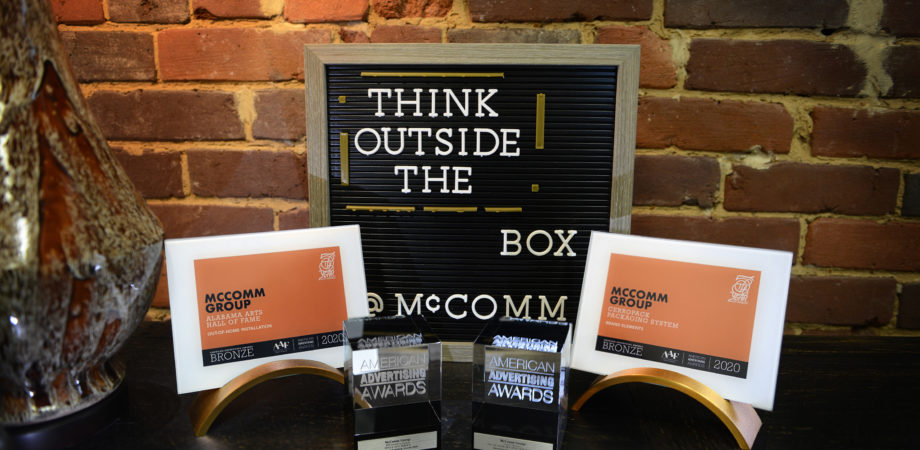 The North Alabama chapter of the American Advertising Federation recognized the McComm Group for promotional excellence as a full-service branding and public relations firm at the 2020 ADDY Awards at the Lumber Yard in Huntsville.
Two projects for Huntsville International Airport were recognized. The design and implementation of Out-of-Home Multiple Installations with the theme "Life is a Grand Adventure" received a Silver ADDY. Another Silver ADDY was awarded in the category of Corporate Social Responsibility Ambient Media for the branding and graphics on the HSV Airport Lactation Stations.
The McComm Group also received two Bronze ADDYs. One was for the design and implementation of an Out-of-Home Installation for the Alabama Arts Hall of Fame. Another Bronze ADDY was awarded for the design of the CerroPack Packaging System for Cerrowire.
The American Advertising Awards is the industry's most expansive competition with over 40,000 submissions each year. Its mission is to recognize and reward the creative spirit of excellence in the art of advertising.
McComm Group President and Creative Director Joel McWhorter commented, "Our team is extremely grateful to our clients for letting us bust out of the box with some creative marketing."