Huntsville, AL – The American Advertising Federation of North Alabama presented its 2013-2014 American Advertising Awards (ADDYs) for advertising creative excellence at the U.S. Space and Rocket Center. This annual reception and awards presentation honors advertising in all mediums.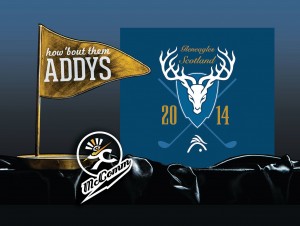 The McComm Group received the highest honor of a Gold ADDY in the Full Color Invitation category for the design and production of unique invitations and gift packages sent to VIP customers of client Aviagen. Only 10 of this coveted award were given during the evening.
The agency's new web site www.McCommGroup.com also was recognized with the coveted ADDY! Of the entries received by the AAF-NA, only 13 Silver ADDY Awards were presented.
Advertising professionals from Brooklyn, Chicago, and Dallas judged the North Alabama region's entries on creativity and strategy. The American Advertising Awards Competition is the advertising industry's largest and most representative competition for creative excellence. For more information about the competition, visit www.aaf.org.