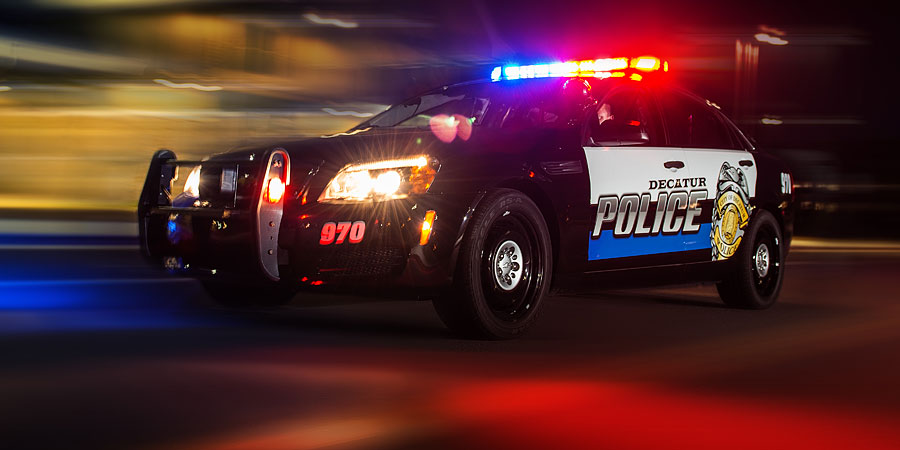 Not only does it look fast – it is fast! It was reported that an officer pushed a similar one up to 160 mph in a test (note that the speedometer only goes up to 160).

Having driven predominantly solid white cruisers for more than 12 years, the Decatur Police Department (DPD) decided it was time for a brand overhaul. With the addition of several new vehicles, the timing seemed right. That's where McWhorter Communications comes in. Based on feedback from the DPD officers, the final art was selected for its unique combination of modern edginess with a traditional black and white color scheme. The overall theme McComm used for the new vehicles was based on the symbolic "thin blue line" which represents the police as a force standing between good and evil. Couple that with the sweeping graphic of the official DPD badge and you get a "mean-looking" cruiser that conveys the officer's authority and commands attention.
Not only was designing this vehicle fun, so was shooting this photo. For a cool behind-the-scenes look at how this shoot happened visit, facebook.com/McWhorterCommunications.
Check out how the DPD Crime Scene Investigation Tahoe looks in our Dec. 11 post.