September 27, 2012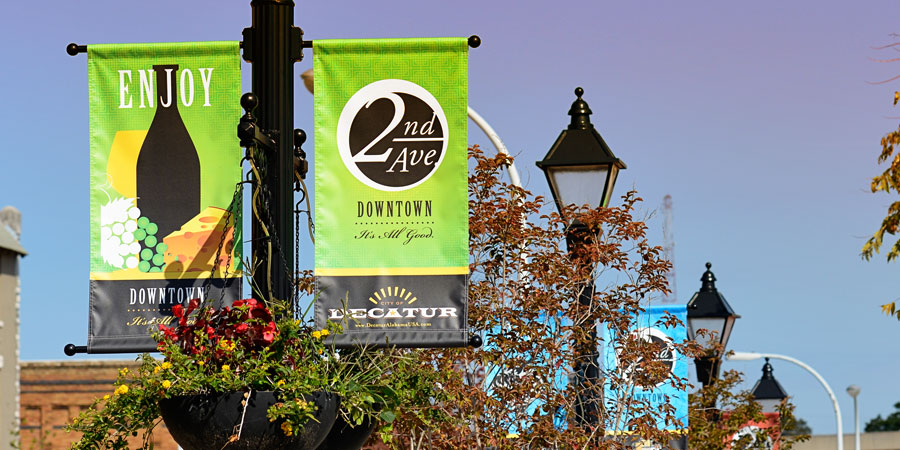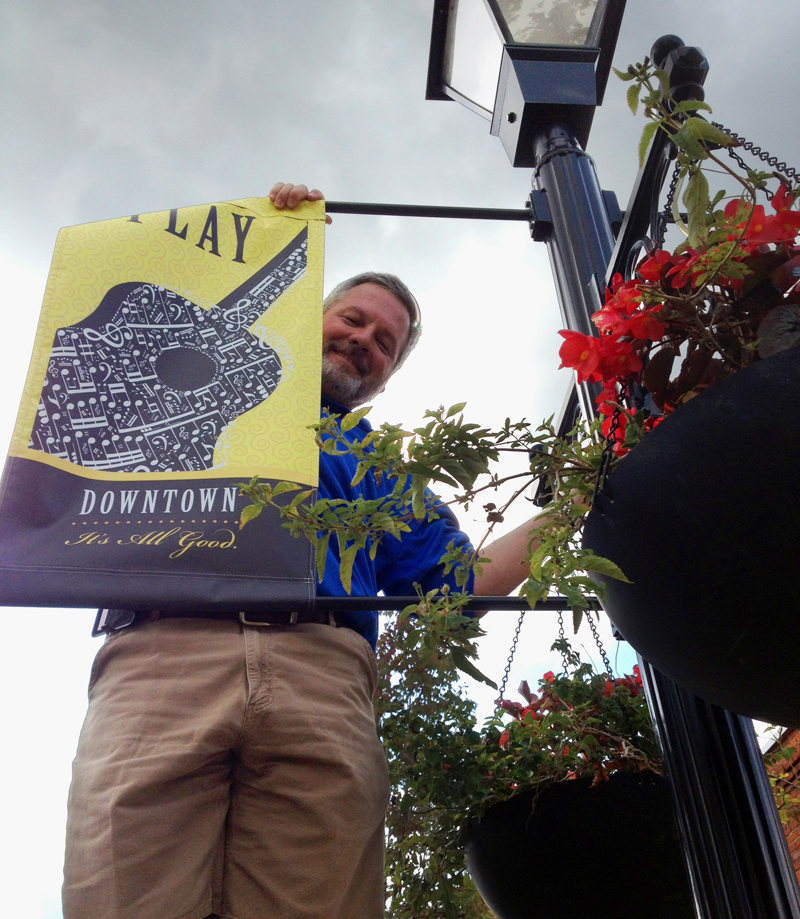 The industrious folks at Downtown Decatur Redevelopment Authority (DDRA) have moved mountains to create a better downtown atmosphere by implementing an exciting masterplan. Executive Director Rick Paler has spearheaded turning this grand vision into a reality for this vibrant community. Part of this redo incorporates a variety of wayfinding signs, including pedestrian kiosks, parking system signs, LED-lit street signs and welcoming banners. While the latter may have been the simplest to bring to fruition, they have certainly made a large impact. Spanning the length of Decatur, Alabama's 2nd Avenue, these colorful vinyl banners are proving to be a big hit with both merchants and tourists.
McComm's own Joel McWhorter is seen installing one to check the fit. Fortunately, no digging was required.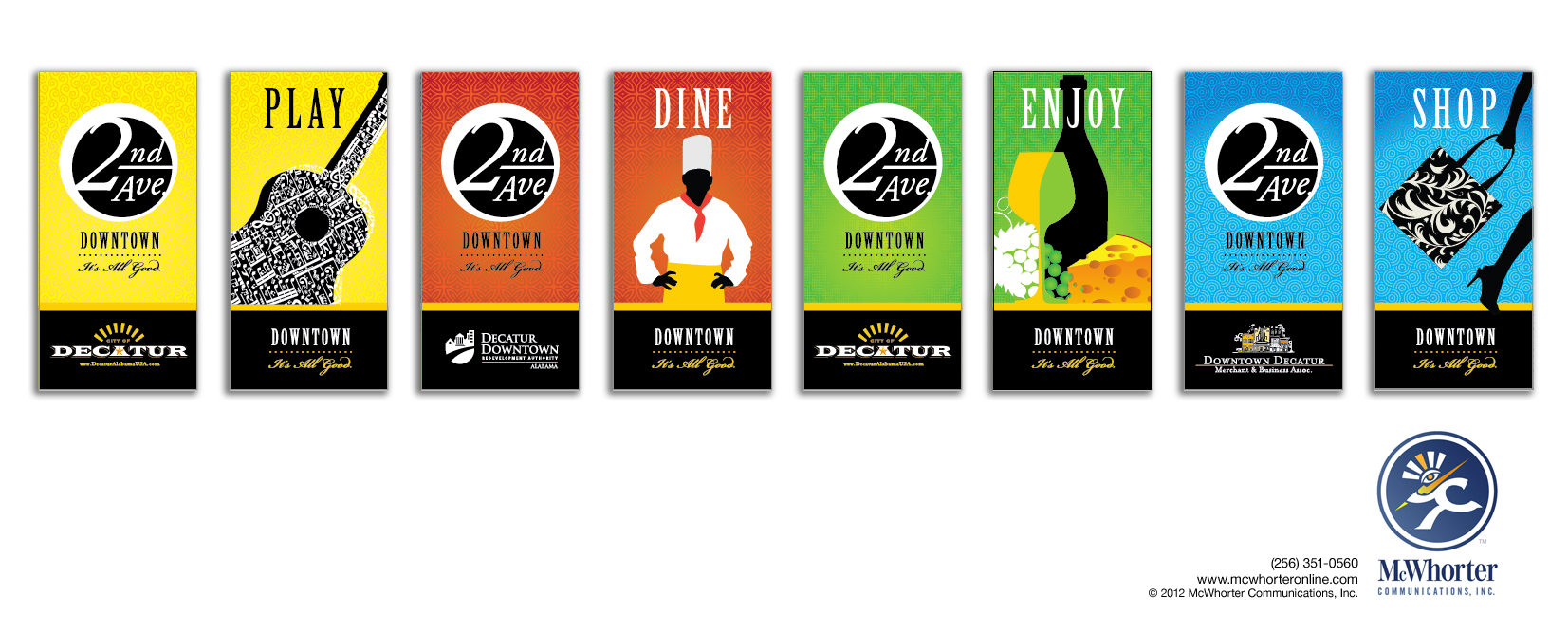 To see more images of the banners being installed visit our Google+ or facebook page and while you're there, be sure to "Like" us because we love you!