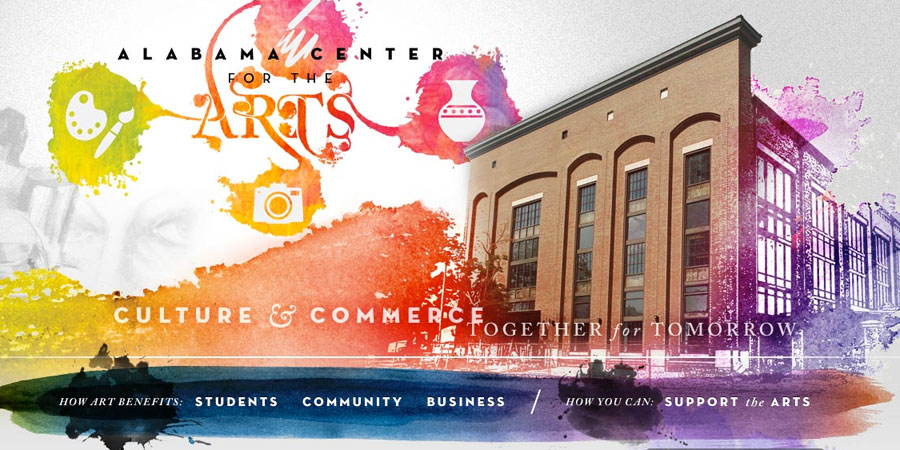 Art is good for business. No, not just ours. It's a fact that industries are attracted to communities in which there is a ready supply of well-educated creative problem solvers, innovative thinkers, and collaborative workers — making art good for students and creative students great for business.
Fortunately, the region's leaders recognize this truth and have applied some creative thinking of their own.
Introducing The Alabama Center for the Arts, a collaborative effort between the City of Decatur, Morgan County, Calhoun Community College, and Athens State University. It has been heralded as a model for institutional cooperation in the state. This beautiful new facility will become a venue for college art instruction, community education, cultural events, and also will serve as a catalyst for the region's creative planning and expression.
Located in downtown Decatur across from the Princess Theatre, this new center represents an investment of more than $8.2 million dollars and McWhorter Communications was given the blank canvas to build the Center's brand. A daunting task and one we did not take lightly.
Our answer was to illustrate a blending of the creative spirit with a no-nonsense business approach to content. To see the results visit AlabamaCenterForTheArts.org.
While you're there, help us bring art and commerce to the community by taking the short survey or watch the site for your chance to purchase Grand Opening Gala Reception tickets.