Tired of folding tour maps? There's an app for that.
What do you get when you cross a 120-year-old "painted lady" with a smart phone? Believe it or not, you get a very smart and sexy app. History comes alive in these latest iPhone and iPad apps from the McComm Group.
Built for the City of Decatur, Alabama, these interactive walking and driving tours showcase some of the best points of interest of the city's historical districts known as Albany and Old Decatur. From concept, scripting, and graphic development, the McComm Group developed the mobile tour project to entice a tech-savvy population into exploring history. With the mobile tours, Decatur's goal is to put the city on a different kind of destination map with travelers. Some of the highlights include an introduction from Alabama's Tourism Director Lee Sentell, an overall map with GPS-enabled directions to show you where and how far away each point is, colorful photos, and an informative audio guide to take you through the districts at your own pace.
For more information check out this great article by the Decatur Daily. … oh, and to find out what a "painted lady" is you'll have to download the free app.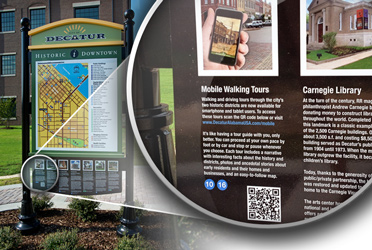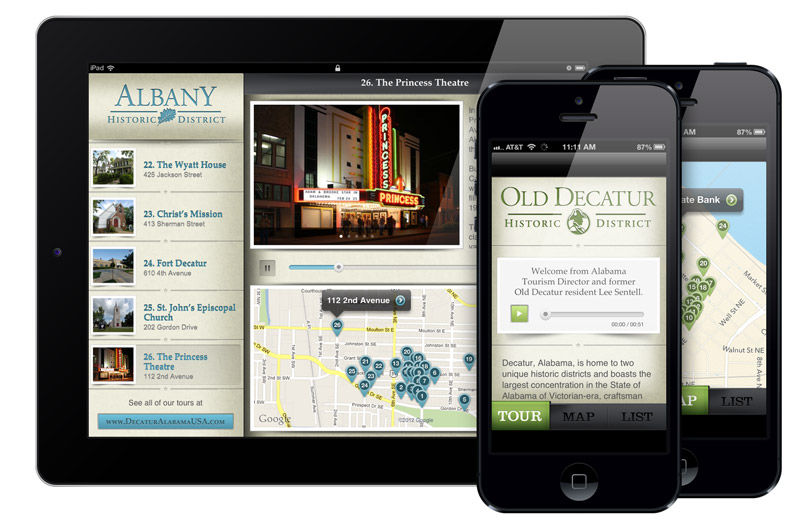 Related City of Decatur Projects